For many environmentalists, technology has been a key contributor to negative environmental issues. They view technology from the angle of industrial activities like mining, oil drilling, and tree logging. However, technology has been a contributor to averting some of the most devastating environmental issues. Take hydro-power, for instance. Renewable electricity has reduced the need to use other natural resources which could be exhausted now.
Smart technology continues to help solve these issues and might even be the ultimate solution in the long run. It even gets better with the new Planta app, a software accessory that helps you solve some of these issues starting right in your home.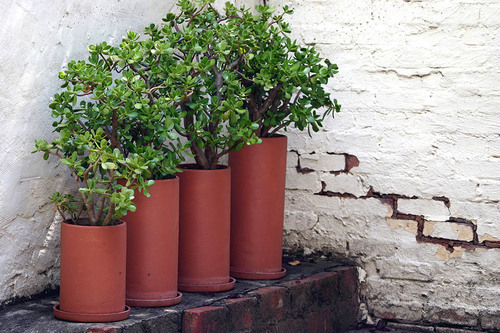 The Planta App helps you to take the best care of the plants in your house and indoor spaces. It helps you avoid the various hurdles that make it difficult to keep such plants healthy. Whether you are keeping such plants for decoration purposes or doing studies that would help you draw conclusions on bigger issues, the Planta App has got you.
Plant Database
The app has a detailed database that helped you understand various plants in depth. You get to know the names, types, and care needed for each plant species so you don't have to do any guesswork. From the Getplanta.com platform, you can also get more information to supplement what you find on the app.
Identification
With a simple scan from the Planta App, you can easily tell what plant you are looking at. This is an especially powerful tool to use when you are looking for a plant whose name you don't know. Say, for instance, you see a plant at a friend's place and none of you knows its name. With the Planta App, you can get not just the name of the plant but also how to take proper care of it.
Dr. Planta
Your plants will look unhappy at times or tend not to grow even when you are taking good care of them. That could be a sign of a pest or disease attacking your plant. The Planta app's Dr. Planta feature helps to easily diagnose the problem that ails your plant and how to go about its treatment.
Care Schedules and Reminders
Different plants require different care regimes. The Planta App will help you create a routine for taking care of your plants for optimum growth. It will also remind you when such care is due so you never miss a single session.
Light meter
For indoor plants, the light intensity is of great essence. This feature helps determine what plants can do well at specific spots within your house. This way, you will never have dull plants or have them suffer from too intense lighting.
To take part in solving environmental issues, you don't need to do so much. If everyone did a little bit, the end result would be great. Start playing your small role by having a healthy plant culture in your home today, aided by the awesome Planta App.